UN expert: A third of the world's LGBT+ population live in criminalising communities
19 activists from 13 countries in the global south visited LGBT+ Denmark during World Pride, where they met with UN independent LGBT+ expert, Victor Madrigal-

Borloz

, and exchanged perspectives on the global LGBT+ fight. For LGBT+ Denmark, the conclusion is clear: Denmark must with 

it's

 development policy support 

LGBT

+ 

organi

s

ations

 directly and not through local governments.
LGBT+ people are among the most criminalised groups in the global south, and the criminalisation is done both explicitly and implicitly through social exclusion, denying them access to housing, health, voting rights, employment and education. 
LGBT+ Denmark works closely with LGBT+ organisations and activists in the global south, and during World Pride in August in Copenhagen and Malmö, 19 of them visited LGBT+ Denmark to participate in the international human rights event. 
The activists came from a total of 13 territories, and during their stay they met with UN independent expert on sexual orientation and gender identity, Victor Madrigal-Borloz, to exchange perspectives, strategies and experiences on the global LGBT+ fight. 
"International networking and support from organizations and policymakers is critical to LGBT+ activists and their work in the global South. For us, it was a very important aim that the activists got the chance to meet with Victor Madrigal face-to face, now that he was present at World Pride," says Abir Bechwal, project manager in LGBT+ Denmark's international department, and continues: 
"That they were given the opportunity to voice their concern about the situation of LGBTIQ+ rights in their countries, regions and internationally with the top diplomat in the field."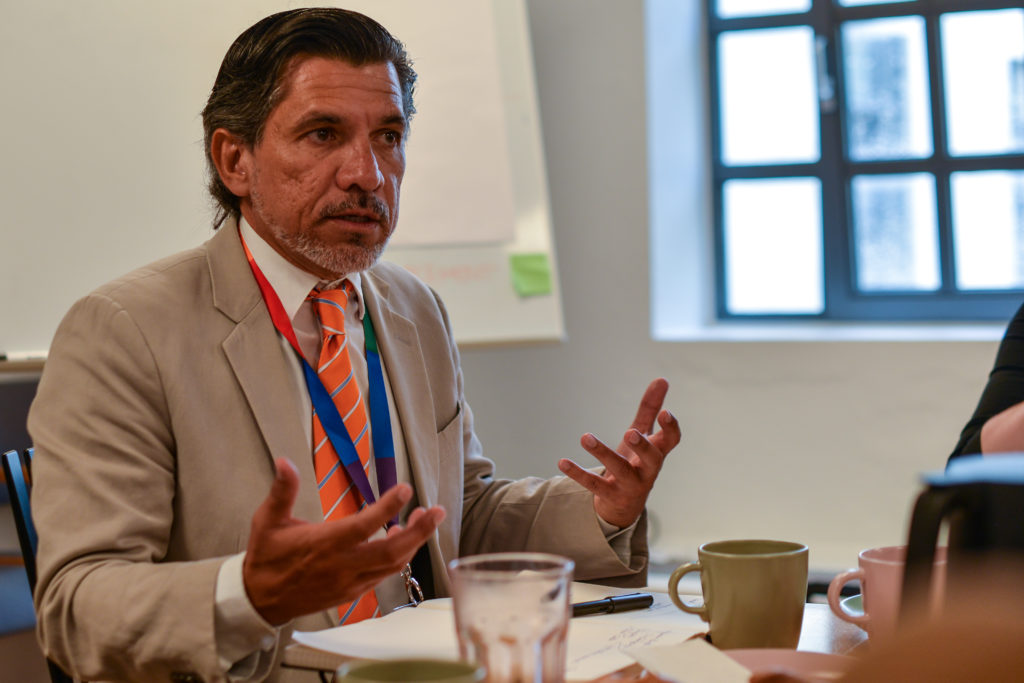 2 billion 

people

 live in 

criminalising

 

societies
From his office at the United Nations, Victor Madrigal-Borloz works to make the world's nations respect human rights in relation to sexual orientation and gender identity. A key focus of his are the laws that directly criminalise individuals on the basis of sexual orientation and gender identity, which unfortunately is the case in several countries around the world, such as Iran, Saudi Arabia, Libya and Uganda. 
But as he expressed at the Human Rights Conference of World Pride, the vast majority of criminalised LGBT+ people live in countries that indirectly criminalise them through social exclusion. 
"A third of the world's population lives in criminalised environments in relation to sexual orientation. We can agree that it's a scandal and that it's an important point of action. What this movement has achieved, which I think is fundamental, is going beyond the already powerful argument that this is wrong according to human rights, to the further argument that it actually connects to all sort of social exclusion – in accessing healthcare, education, housing, employment and political participation, which are the main drivers of inclusion," Victor Madrigal-Borloz told the Human Rights Conference.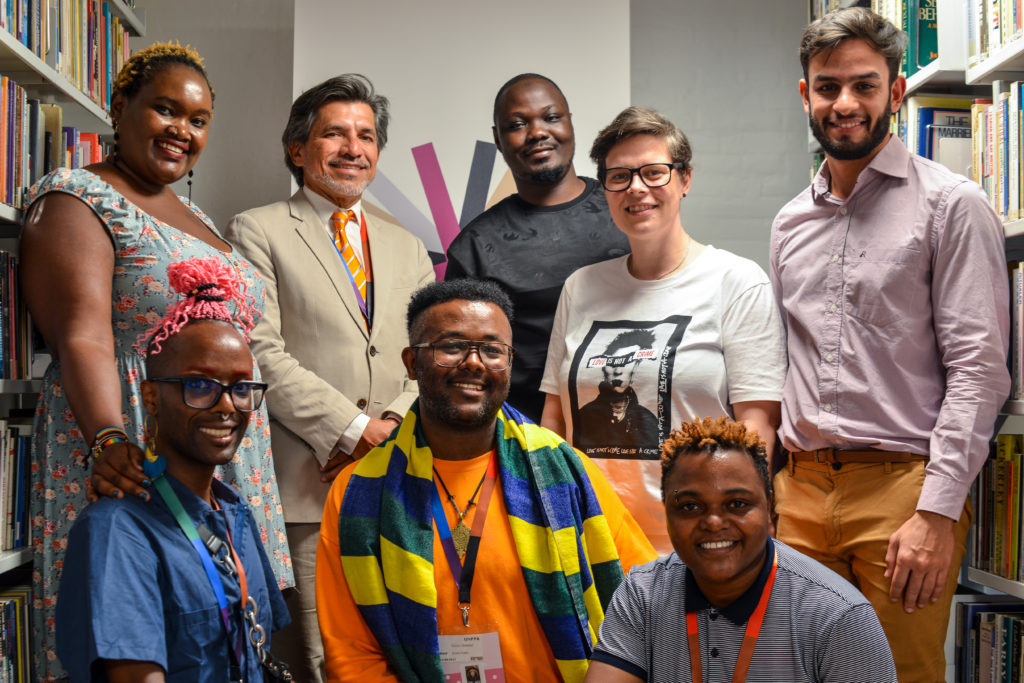 The 

aim

 is 

freedom

 and security
Tanzanian activist De Amor, who visited LGBT+ Denmark during World Pride, is one of the LGBT+ people who experiences criminalization on their own bodies. 
"The main challenges we face are the harsh laws in Tanzania. Sometimes it is even hard to organise and complete meetings or workshops before they are raided by the police," she says. 
Her stay in Denmark has also been an insight into the life that she and her fellow activists are fighting for in Tanzania. 
"I feel safe, like, I can be myself out loud, without fearing to be arrested. It is something that feels good, and it is what we are working toward―this freedom to feel free and safe, without any discrimination. I don't feel that we need to be careful, that maybe the police will come, or the owner of the hotel or venue will show up and tell us to just leave. This is what we are working towards in our country. It is not soon, it is not soon… But we are working on it," says De Amor. 
Bahiru from Ethiopia also faces similar challenges. Bahiru is the co-founder of the organisation House of Guramayle, and for him the meeting with Victor Madrigal-Borloz was the most important thing that happened during this year's World Pride. 
"The main thing for me was meeting Victor Madrigal-Borloz and having a sit-down―LGBT+ Denmark made it happen. I asked Victor directly how we can make sure the UN and his mandates honor and include Ethiopia and other countries that are entirely shut-off from the global scene regarding queer rights. He suggested ways in which we can do so, which is excellent," Bahiru says. 
Aid must bypass 

governments
While networks and support from organisations and diplomats such as Victor Madrigal-Borloz are vital to the LGBT+ movement in the global south, it is also important that nations such as Denmark directly supports local LGBT+ organisations. 
Often development aid passes through local governments, but as LGBT+ people are not recognised and even marginalised and criminalised by their own government, it is crucial for LGBT+ Denmark that they recieve support directly. 
Earlier this summer, the government published Denmark's new development policy strategy. Among the strategic pointers is that Denmark must be at the forefront of the fight for the rights of marginalised people around the world. 
LGBT+ Denmark calls on the government to live up to its strategy by ensuring that LGBT+ organisations in the global south receive the necessary support so that Bahiru, De Amor and all other LGBT+ activists in the global south can continue the great work they do to change the difficult living conditions.